Please feel free to listen to one or more of the 16 "Full-Length" tracks listed in this section. If you like what you hear, perhaps you'll consider purchasing one or more these songs and/or the entire album.
About
Hello and welcome to the "Home Grown Hymns" web site. In this site, you'll find traditional hymns arranged and played in a bluegrass/acoustic style. So what makes this site different from other bluegrass/acoustic hymn sites?
Well, for starters, every attempt has been made to retain and emphasize the melody as written by the original authors. Even on the faster songs (yes, some are quite upbeat) one should always be able to hear the melody (oh yes, and harmony too).
Also, a considerable amount of thought was given to creating some "space-between-the-notes". Although the genre is bluegrass, one or more of the verses, for each song, features a simple "as-written" melody or melody/harmony combination.
The final fact is that many of these hymns cannot be found in the bluegrass/acoustic style elsewhere. Several of the songs were purposely chosen from hymnals that (to the author's knowledge) have never been tried in this style before. My hope is that you, the listening audience, will find (like me) that hymns work well and have beauty in the bluegrass/acoustic genre!
Links
Home Grown Hymns on "Bandcamp"
Home Grown Hymns on "CD Baby"
Home Grown Hymns on "Facebook"
Home Grown Hymns on "You Tube"
Send "Email" to Home Grown Hymns
Immanuel Lutheran Church and School
Hymnary.org
The Hymn Society
Artist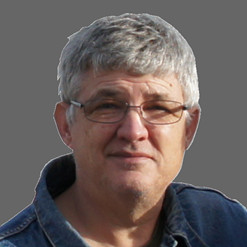 Hello, my name is Steve Snider and I'm pleased to present this web site. At the heart of this effort is my desire to lift praise and worship to my Lord and Savior Jesus Christ!
Here's a brief autobiography that should help you know more about me. I began to play guitar in my early teens. Having grown up in the Midwest USA, I was exposed early to bluegrass music and found that I was drawn to it (I do however enjoy most all music).
By my late teen's and early twenty's, I joined a bluegrass band and begin playing at small local venues. For most of my adult life, I have played either guitar, mandolin or banjo in church services. Currently I play in a "Praise Team" at a local church.
Another note of interest is that I served 20+ years in the Marine Corps Reserve and the Air National Guard where I found more opportunities (beyond my regular duties) to contribute in Christian service.
Recording
As I began to develop this site, it occurred to me that an explanation should be given about how these recordings were made. While it's true that most (if not all) recorded songs/albums receive some sort of help from electronic means, I chose to additionally augment these songs via computer technology.
This does NOT mean that any of the arrangements/re-mixes were created by computer. These were/are all a product of my artistry, capabilities and experience. Here are the steps used to create the songs:
Physically play each significant part of each song at the recorded tempo and transcribe the exact notes or chords, into midi notation.
Apply "Professionally Recorded" sound fonts and/or snippets to the midi notes and chords.
Merge all instruments into one output via a "Digital Audio Workstation".