About this Site
This site is dedicated to supporting the enjoyment of hymns rendered in a Bluegrass/Acoustic genre. If you love traditional hymns with a twist of Bluegrass and acoustic sounds, you have come to the right place.
The site's mission is to provide a platform for listening to and sharing these unique renditions of beloved hymns. It is hoped that these hymns bring you joy, inspiration, and a sense of connection to your faith.
Thank you for visiting. We hope you find what you are looking for and enjoy your time on this site.
About the Author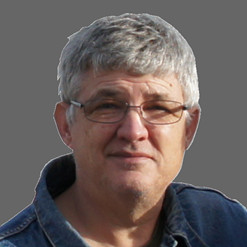 Hello, my name is Steve Snider. My desire is to offer praise and worship to my Lord and Savior Jesus Christ! Here's a brief autobiography that should help you know more about me.
I was born and raised in Memphis Tennessee where I was exposed to and quickly learned to love Bluegrass music. In my early days one could find me playing Bluegrass guitar at the "Lucy Opry" and/or the "Bluegrass Shack".
Moving to Missouri, I spent many years playing Hymns and Worship Tunes in various churches. More recently, moving to Seattle, I have been attending Bluegrass Jams playing Guitar and/or Bass. I have also played Bluegrass Guitar/Bass at several Seattle local venues and at the "Mt. St. Helen's Bluegrass Festival".
Other notes of interest are that I'm a husband (of 40 yrs), father (of 3) and grandfather (of 2). Additionally, I served 20+ years in the Marine Corps Reserve and the Air National Guard where I found more opportunities (beyond my regular duties) to contribute in Christian service.
Arrangements
Welcome to this collection of hymns arranged in the Bluegrass style!
All of the songs you will find here are standard hymns that have been randomly selected. However, the focus of these songs is not on the traditional instrumentation, but rather on the unique Bluegrass arrangement.
To the best of my knowledge, most of these hymns have never been rendered in the Bluegrass style before, making them truly special and one-of-a-kind.
Please note that these are not actual live recordings, but rather synthesized midi files meant to serve as examples of the Bluegrass style. I hope that you enjoy listening to these arrangements.
Links
The links provided below are those to sites and/or apps that have been the by-products of my musical efforts.
The first of these is a book of Sacred Songs in "Easy Guitar" style. The songs are quite numerous and they are all listed in multiple keys.
The second one is an app I created to help me transpose keys. There are other online apps to do this, but I tired of them as they had too many comercials.
*** Sacred Songs for Easy Guitar ***
*** Chord Transposer ***
These other links are those that have been useful to me in my musical efforts and I suspect may be useful to others as well.
Hymnary.org
The Hymn Society
Future Plans for this Site
I have recently made friends with a professional in the music/recording industry. This person has been teaching me how to record acoustic instruments. I have also aquired the hardware and software needed to make decent recordings.
Given my new found recording abilities, I intend to post music compilations of my own and possibly some collaborative projects with friends and family. I'll post these on this site as they come in.
In the meantime, the following link is a live recording using what I've learned thus far. Please note, that this song (recommended by my son) is from from a Video Game (I have a wide interest in musical styles). In it I play Guitar, Dulcimer (High), Dulcimer (Low) and Bass.
*** Rosalina in the Observatory ***